LES CONTINGENCES
Constanza Piaggio & Romain Sein
"Les contingences" est un projet mêlant installations in situ, photographie et vidéo. Réalisé en collaboration avec Constanza Piaggio lors d'une résidence de trois mois sur le plateau des Milles vaches en corrèze, france. Ce travail s' inspire du folklore local, d'anecdotes personnelles et d'autres textes ou œuvres plus lointaines. Il se construit autour de l'idée que le territoire est un lieu d'échanges, un espace unique qui a connu un nombre infini d'histoires. "Les contingences" sont ces histoires qui peuvent se répéter, être réactivées pour prendre une nouvelle forme.
"Les contingences" is a project made of installations, photography and video. Created in relationship with Constanza Piaggio during a 3 months residency in le plateau des Milles vaches in the region of corrèze, france. This work is inspired by local folklore, personal stories and old texts and tale. In this work, a territory is seen as a field of exchanges, a unique space wich has known an unlimited number of stories. "Les contingences" are those stories that can repat themselves, be reactivated to be be reshaped.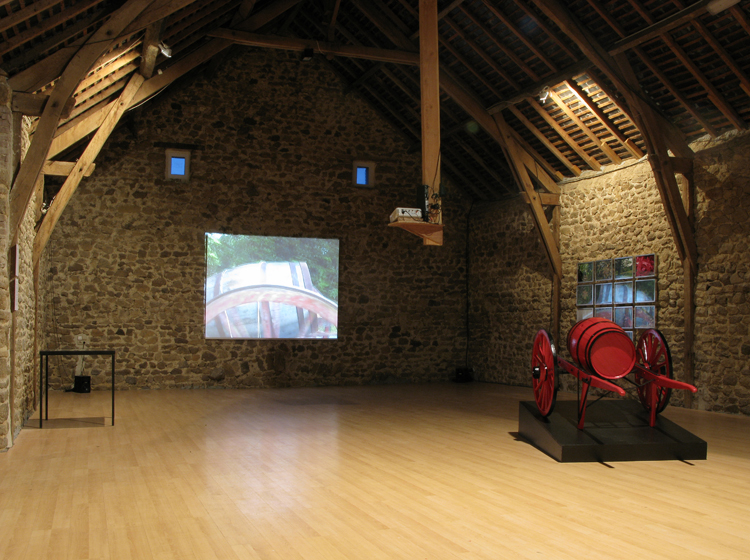 vue d'installation: la Pommerie, résidence d'artiste