L'HOMME D'ALBACETE / THE MAN FROM ALBACETE
Cette vidéo a été tournée durant une nuit, sur un court de tennis des beaux quartiers parisiens. Elle est le fruit d'une rencontre avec un sportif très spécial qui s'adonne à son sport préféré exclusivement de nuit. Il explique son attraction pour ces parties nocturnes qui semblent prendre source dans la peinture classique espagnole.
The man from Albacete was shot during a spring night, on the tennis court of a nice neighbourhood of paris. An encounter with a very special tennis player who exclusively plays by night. He explains the reason of his attraction for darkness which takes source in the classical spanish painting and some weird experiences.
video dvpal
5'10"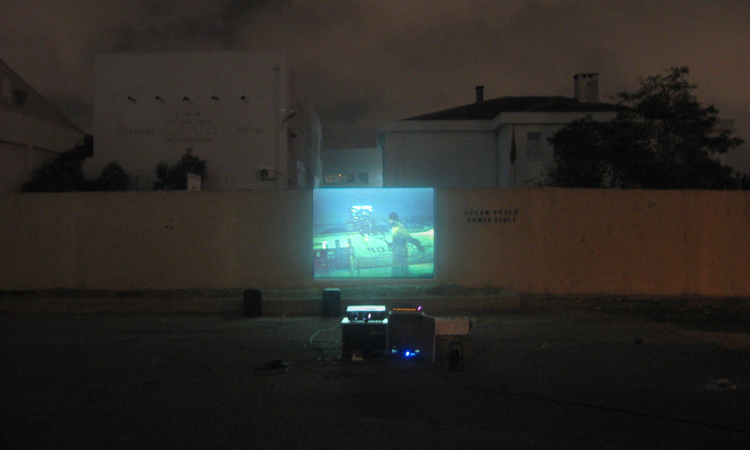 Projet Nighcomers: Istanbul biennal, 2007