TEUFELSKERL
Der Teufelstisch, « la table du diable », est une roche de sable naturelle, posée dans la région du Palatinat au Sud-ouest de l'Allemagne. Ce bloc de grès de 14 mètres de haut a été sculpté pendant des milliers d'années par l'érosion. Fasciné par cette sculpture, l'artiste Romain Sein a développé un scénario autour d'un jeune homme, irrésistiblement attiré par cette oeuvre du diable. Le spectateur suit le lent et difficile entraînement du grimpeur, menant la quête utopique de dominer cette sculpture légendaire au gré de son ascension. En écho à cette vidéo, une vitrine rassemble les différents éléments d'étude, de recherche et de préparation antérieurs à la performance, comme autant de preuves et tentatives d'apprivoisement du monument.
Der Teufelstisch, "the Devil's Table," is a rock of natural sand, found in the Palatinate region in Southwest Germany.
This sandstone block, nearly 14 meters high, was sculpted by erosion over the course of millions of years. Fascinated by this sculpture, the artist Romain Sein has developed a scenario around the figure of a young man, irresistibly attracted to this work of the devil.
The viewer follows the climber's slow and difficult ascent, his utopic quest to conquer this legendary sculpture. Echoing this video, a vitrine presents the different elements of study, research and preliminary preparation of the performance, as evidence of his attempts to tame this monument.
Teufelskerl
vidéo 3D stéréoscopique
7 min 05 sec
2013
Production : Orange pour Push your Art, Palais de Tokyo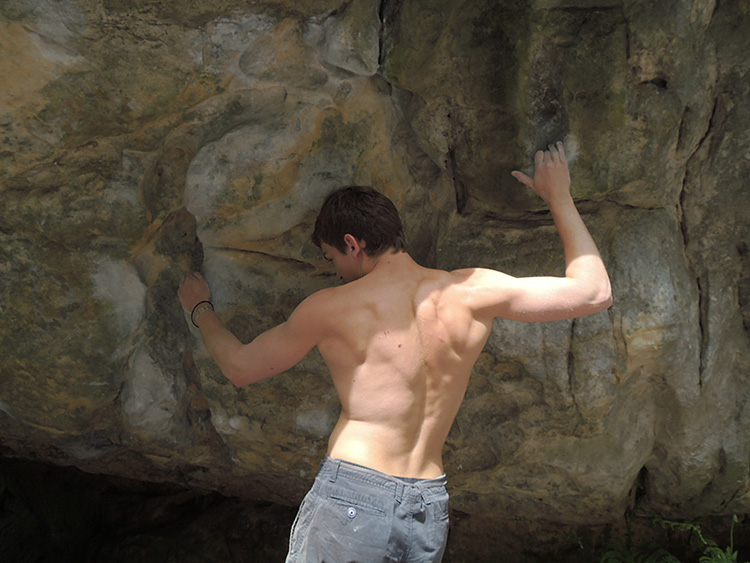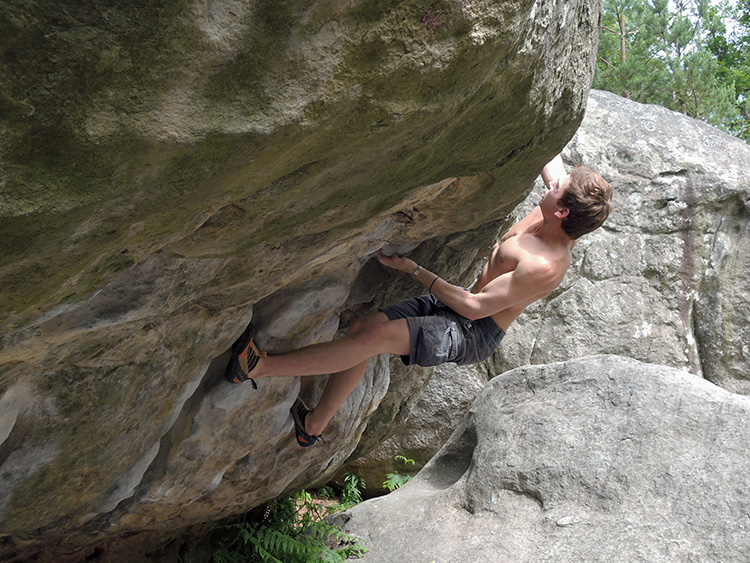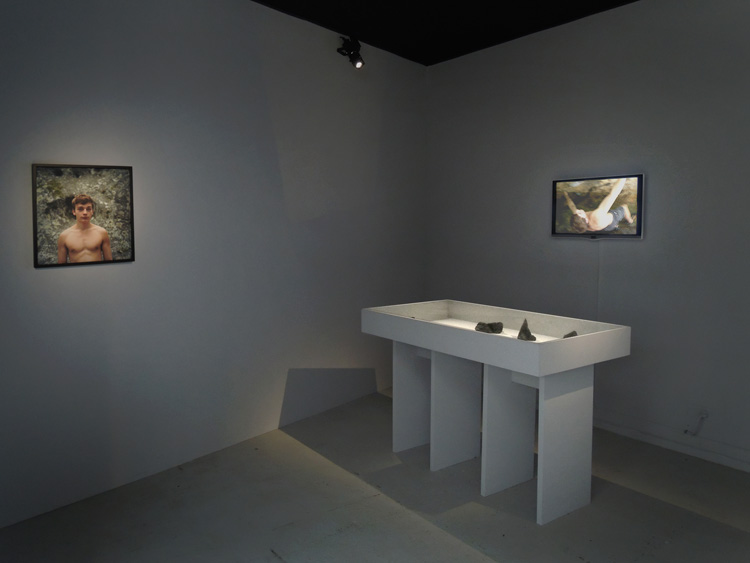 Teufelskerl: vue d'installation, Palais de Tokyo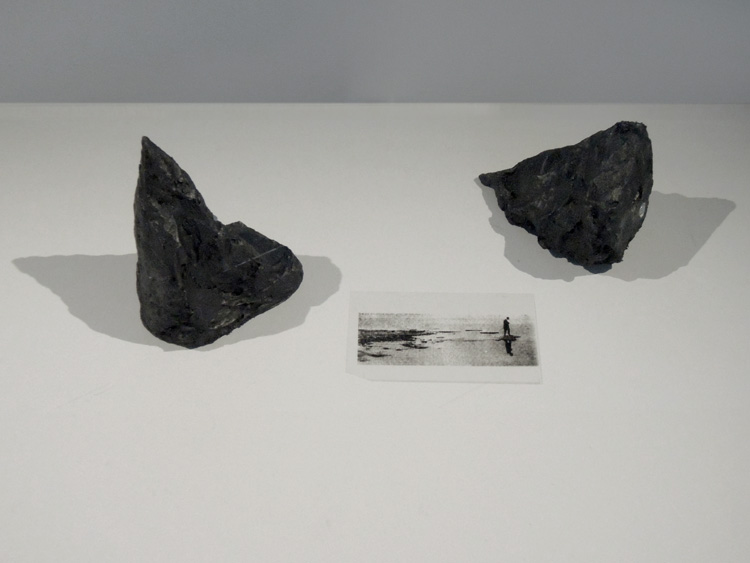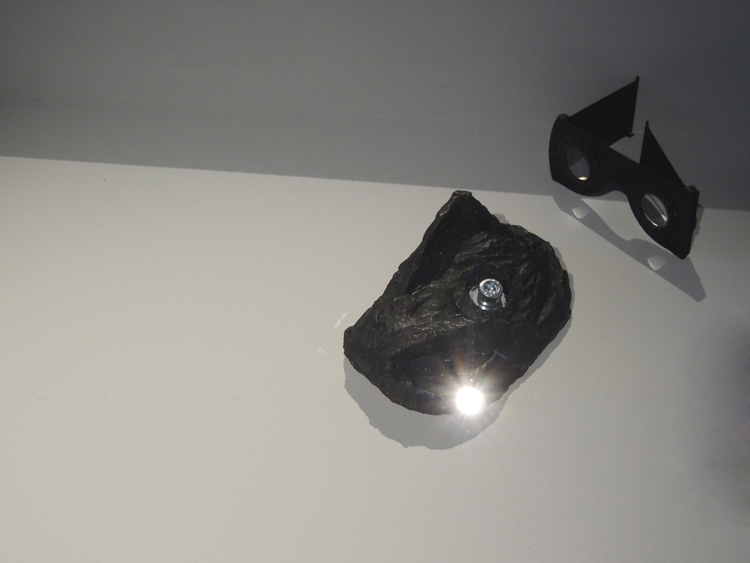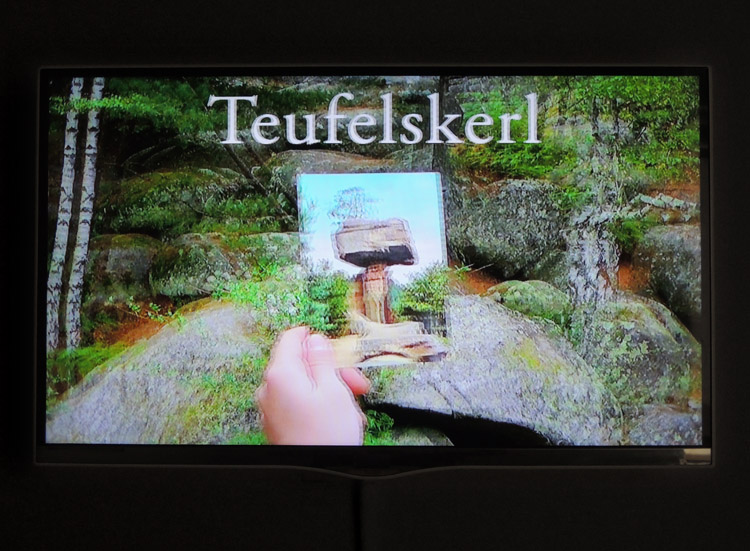 Teufelskerl: vue d'installation, détails